What a start. The first week is already over, and it has been a very thought week! The start was not perfect at all! I need to apologize for all my mistakes and false structures of the sentences, but I am on vacation and not in university ;-).Mum and Dad sorry to put the English version firstm but I just was in a mood to do so… I hope its fine for you all… All started really great. I didn't need to pay for the bike or the luggage which was more than allowed on my flight from Buenos Aires to Ushuaia. Arriving in Ushuaia, first thing to be done was to get my bike ready and pack all my stuff.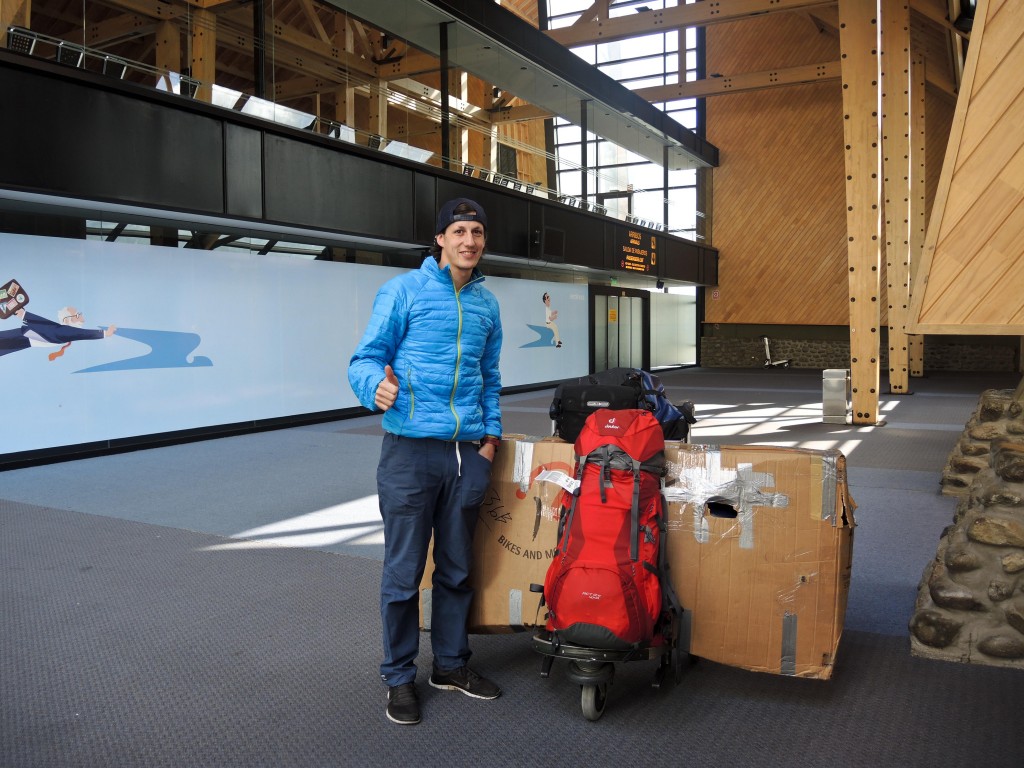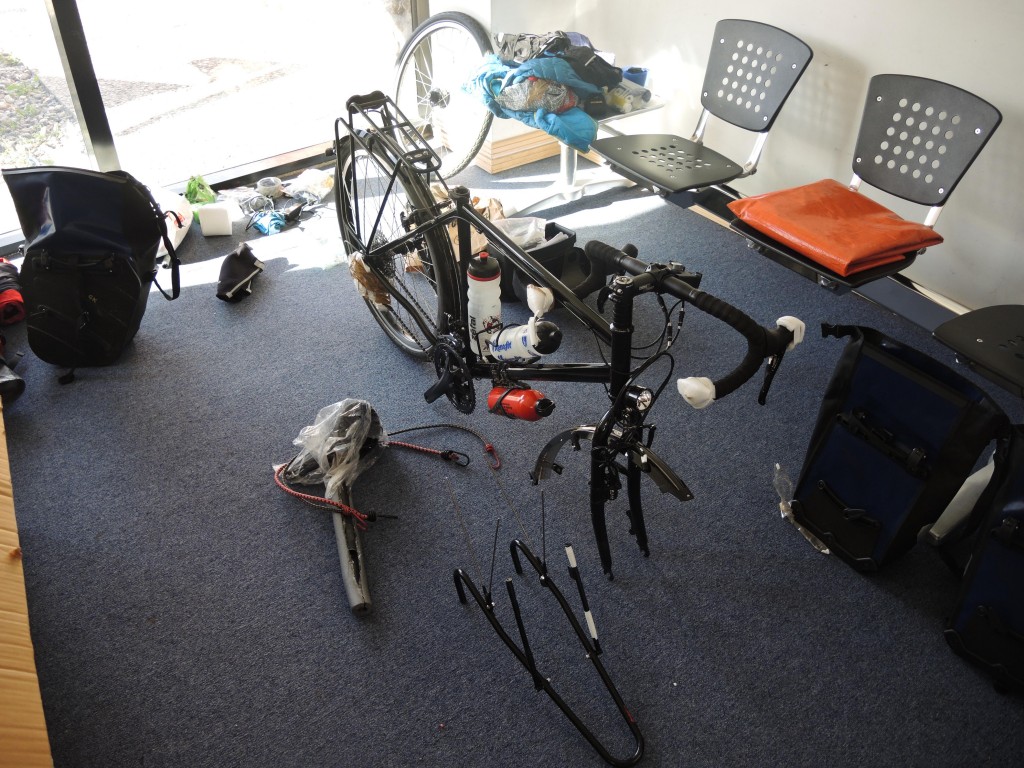 By leaving the airport, I got warmly welcomed by some nice heavy winds – well I thought it was a heavy wind, but after a week I know that it wasn't, but anyway that's a different story. So to keep up the track, I found a nice spot for the night directly at the Beagle Canal with a great view over Ushuaia.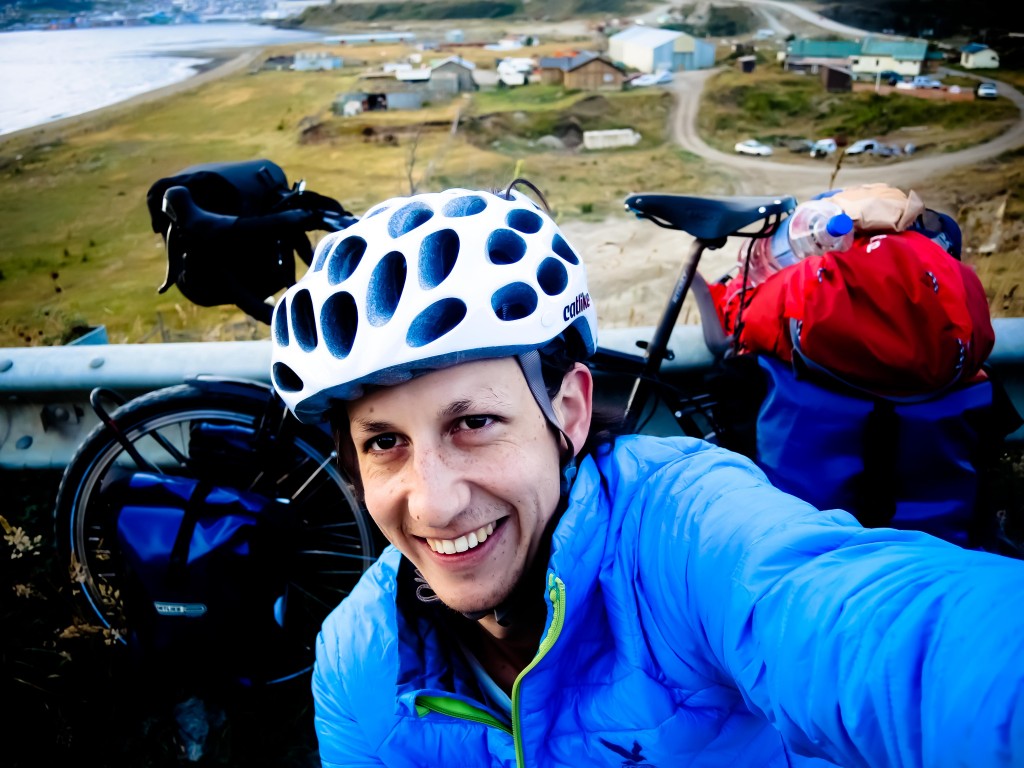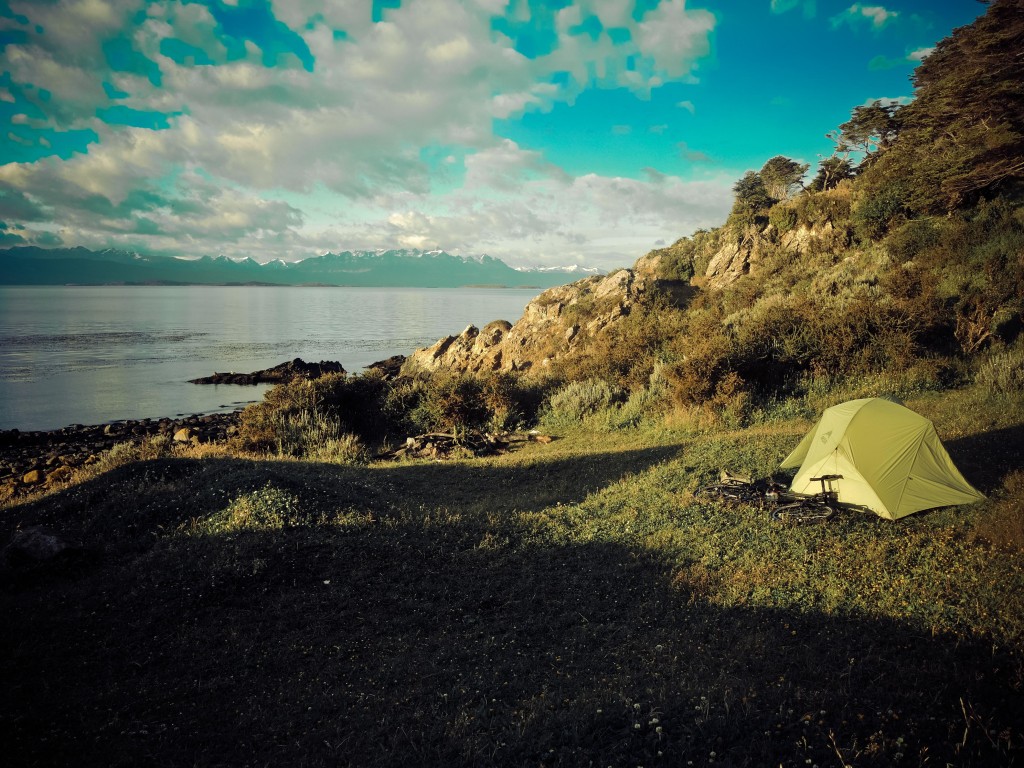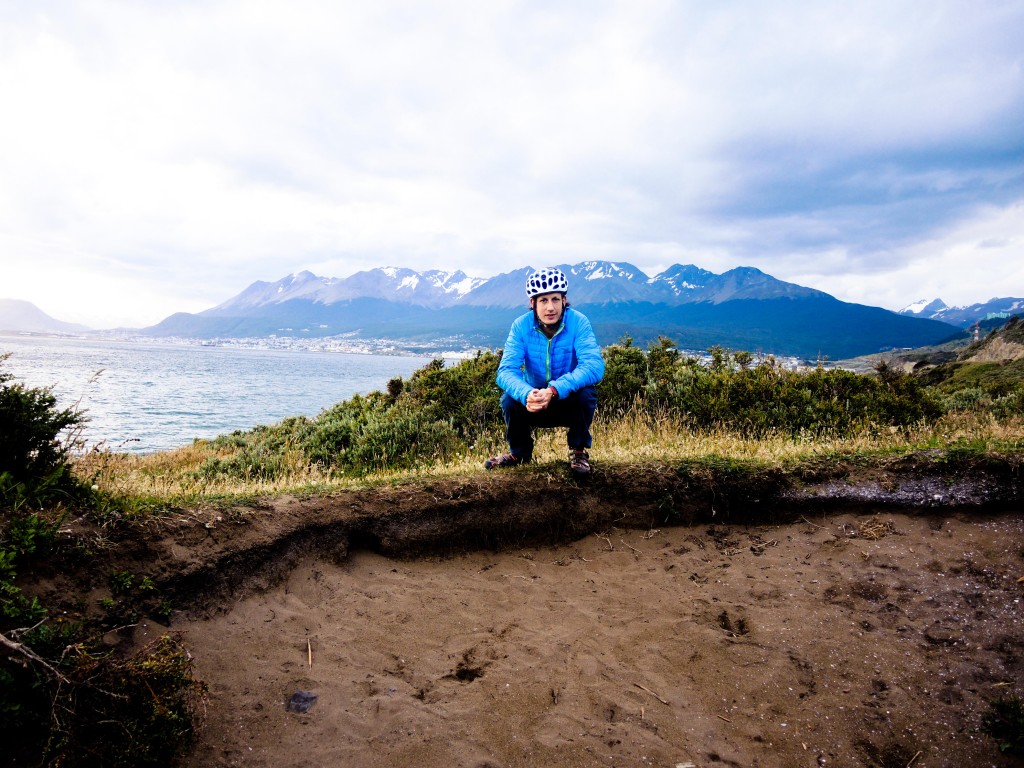 On the next day was kind of a bad day. I actually don't know how , but my gear hanger and more worse the gear went in between the spokes. The result was a bended gear hanger. The gear hanger on my frame is not exchangable, because it's welded to the frame. So I already thought that's the end of my trip. Two hours later and after using all my tools I've got, I managed to repair it somehow. Its working again, but not like a proper new gear should do…
Next stop was the end of the most southern road of the world in Lapataia, National Park – the end of Routa 3. I stayed in the National Park for the night on a free camping site. I've met some kind Argentines, who invited me for mate and a talk at their tents. We where talking in Spanish and I got along with my thiny Spanish knowlege. When I came back to my tent, asuprise was waiting for me. A fox bite all the way through my tent to get my food. What a day. After fixing the tent with tape, it's all right again.
After all that bad luck, I just wanted to leave Ushuaia, so on the next day I cycled to Lake Fagnano passing by a Glacier and my first (small) pass. I found a really nice place for the tent directely at the lake.
The next day I had a easy ride to Tolhuin, where I stayed in a Bakery for the night. La Panaderia la Union is a dream – free lodging for cyclists, the possibility to shower and most important nice food.