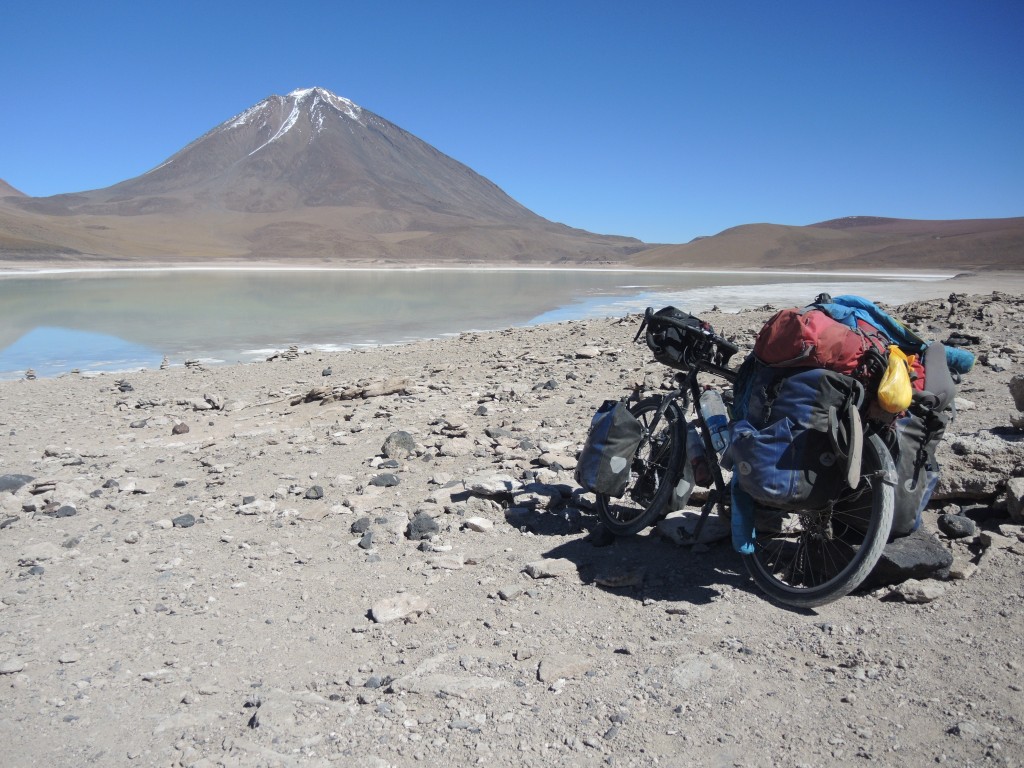 I had a few days off in San Pedro de Atacama, staying at a Warmshowers place. When I arrived at Carlos place I was the only cyclist but not for long. Next day three French and two German fellows had as well the pleasure to be hosted by Carlos. I think you could call Carlos place a "casa de ciclista". He does host nearly every cyclist that passes by San Pedro de Atacama.
We had a great time together, some nice dinners, and of course a lot of talks about routes etc… When I arrived in San Pedro de Atacama I eager to ride the upcoming lagune route solo. Maybe I was just too exhausted from the last days, the route description says something about the hardest route you could do on the bike, difficult navigation, no food supplies for a week, quick weather changes and really sandy tracks. After a few days in San Pedro my mind completely changed. The French guys rode it a few days ago and could give me more information about the actual conditions, and they weren't that worse than described in my kind of 10 years old book…
While strolling along the touristy streets of San Pedro, I met Nori, a Japanese backpacker, who was on the road for over 3 years. It was not to be the last time I met him on my way to Quito. After three days of resting, I hitchhiked to the top of Paso Jama. I didn't had the feeling of missing too much, by going there by car. It's basically a straight steep road from San Pedro de Atacama until the Highpoint of Paso Jama, which takes two to three days if cycling. I had an easy first day on the lagune route, crossing from Chile into Bolivia, trying to acclimate again.  At the first lagune, I pitched my tent in some old ruins.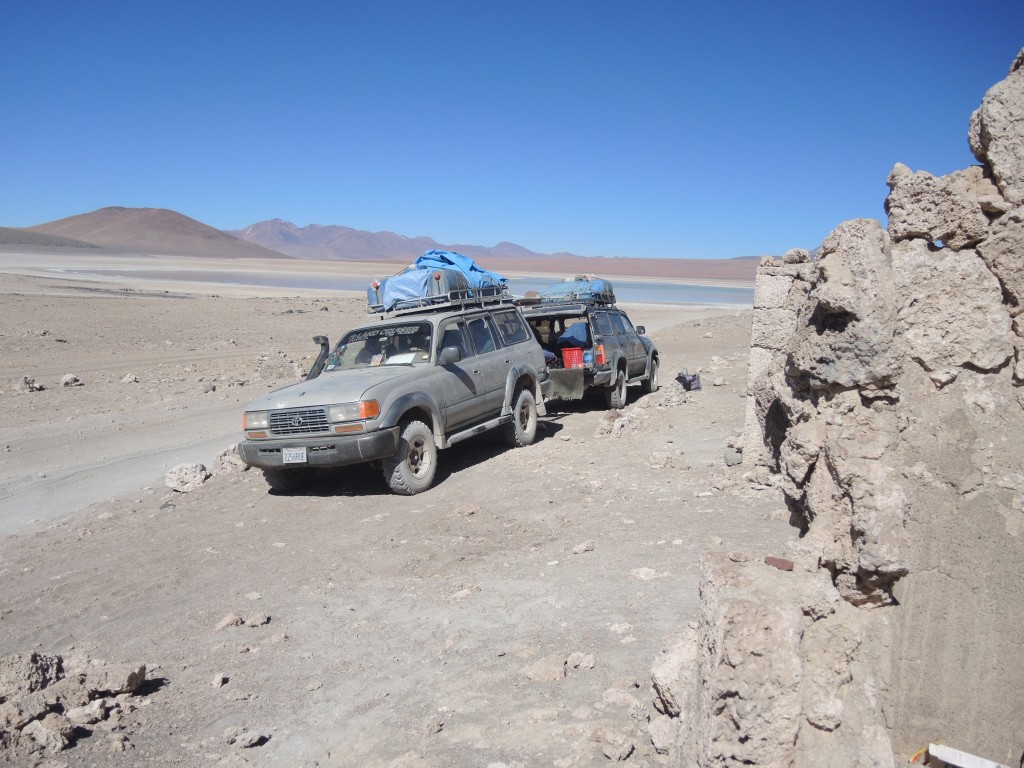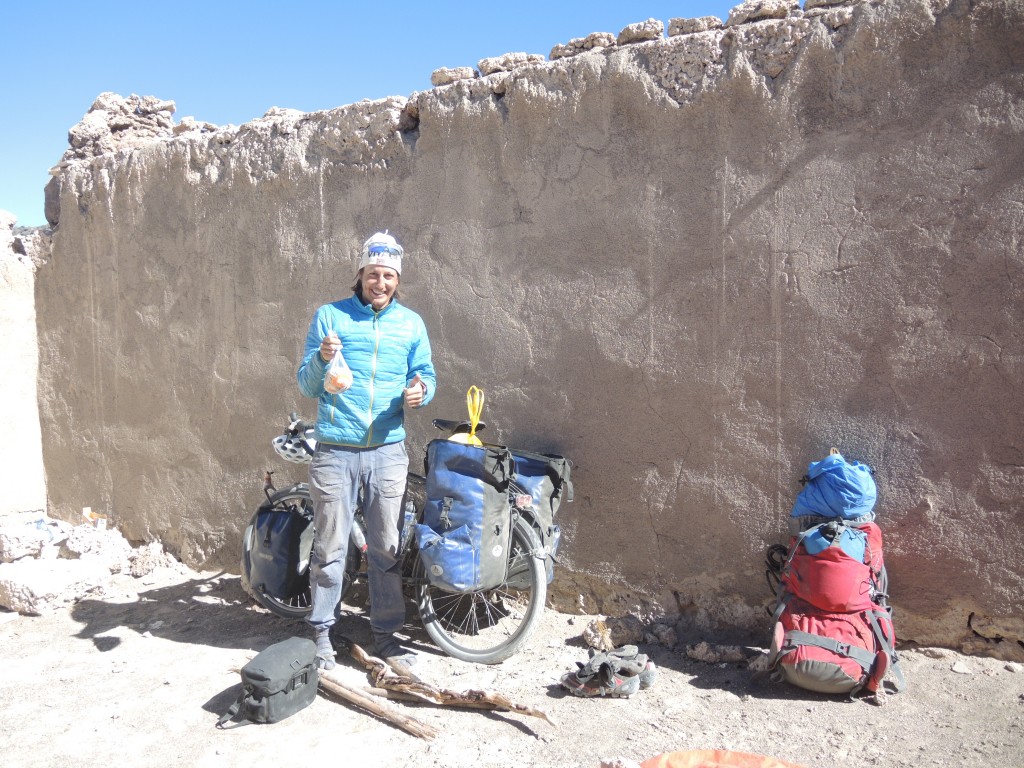 The landscape on the lagune route is just so much different to all I have seen before. Endless sand, smooth mountains, no trees at all, just sand and many many jeep tracks to choose. The first night was pretty cold (around -24°C), and I had to put on all my layers I had. I did a big mistake and left all my water on the bike. So my usual porrige breakfast had to be postponed a few hours later the next morning until the water was defrozen again. The next five days I rode through a deserted landscape, crossed a desert, saw many different colored lagunes, and ate a lot of dust from overtaking jeeps. It was an enjoyable time but riding in over 4500m on sandy tracks was also quiet exhausting. I didn't take any effort to fell asleep as soon as I crawled into my sleeping. After I crossed my first salt desert just before the little village San Juan I was back in "civilisation", even though it was a really basic one. Vegetables were hardly to find, I basically begged for them. I found a comfy Hospedaje where the owner allowed me to use the shower for free (cold), which is normally charged extra. Yeah!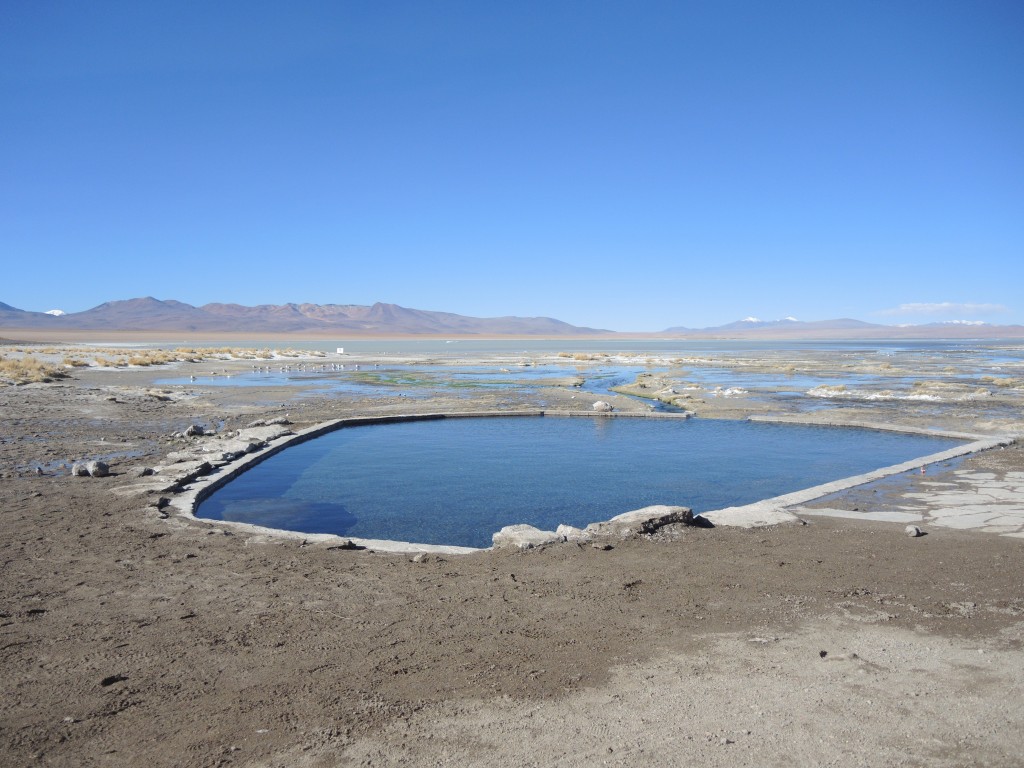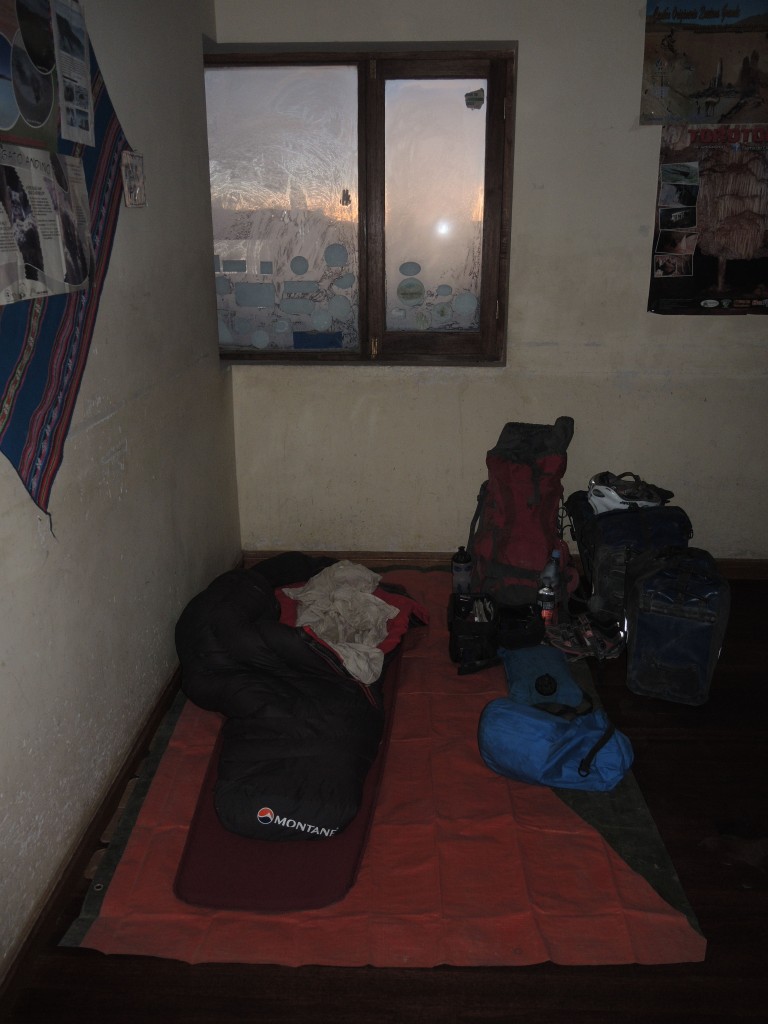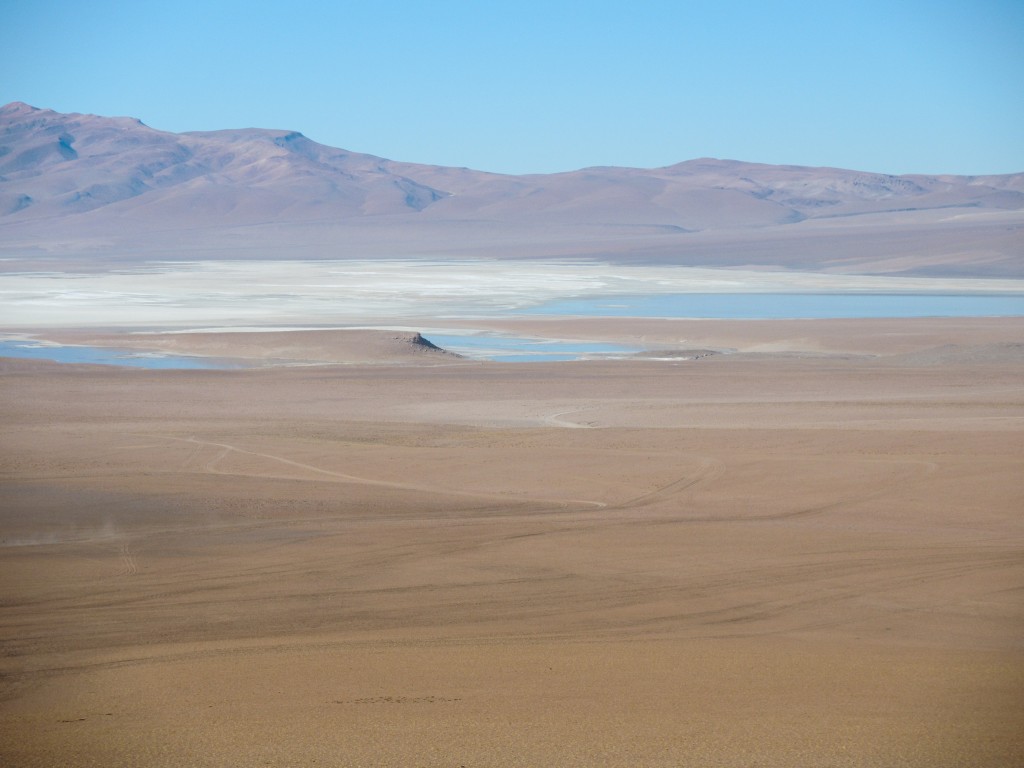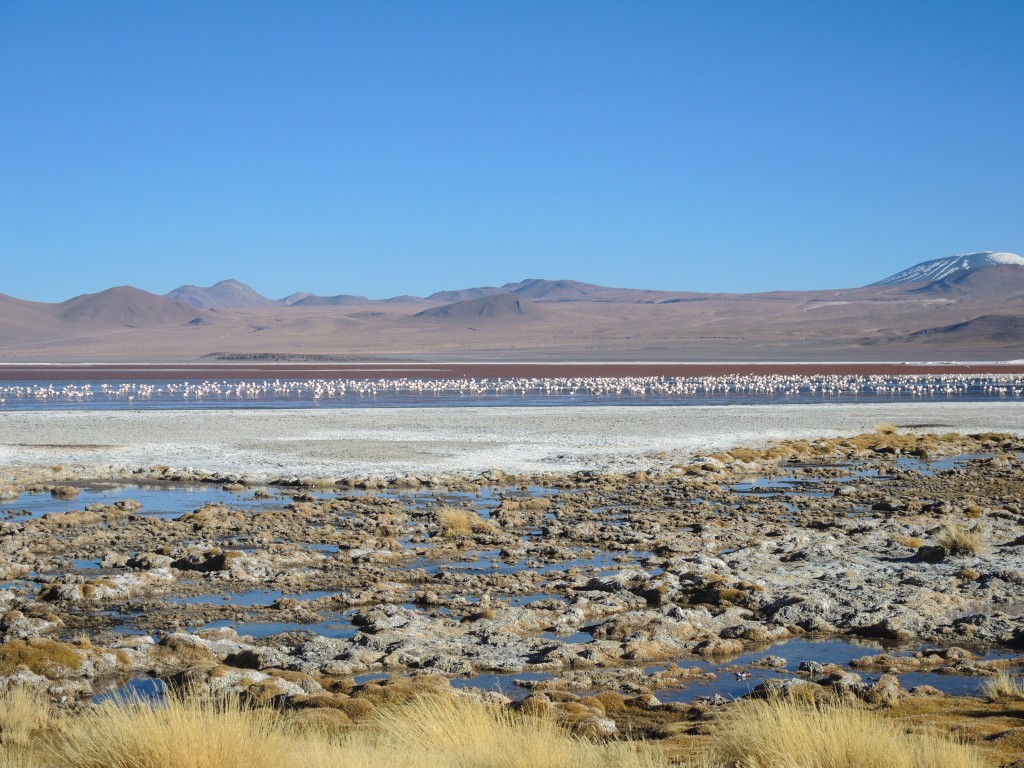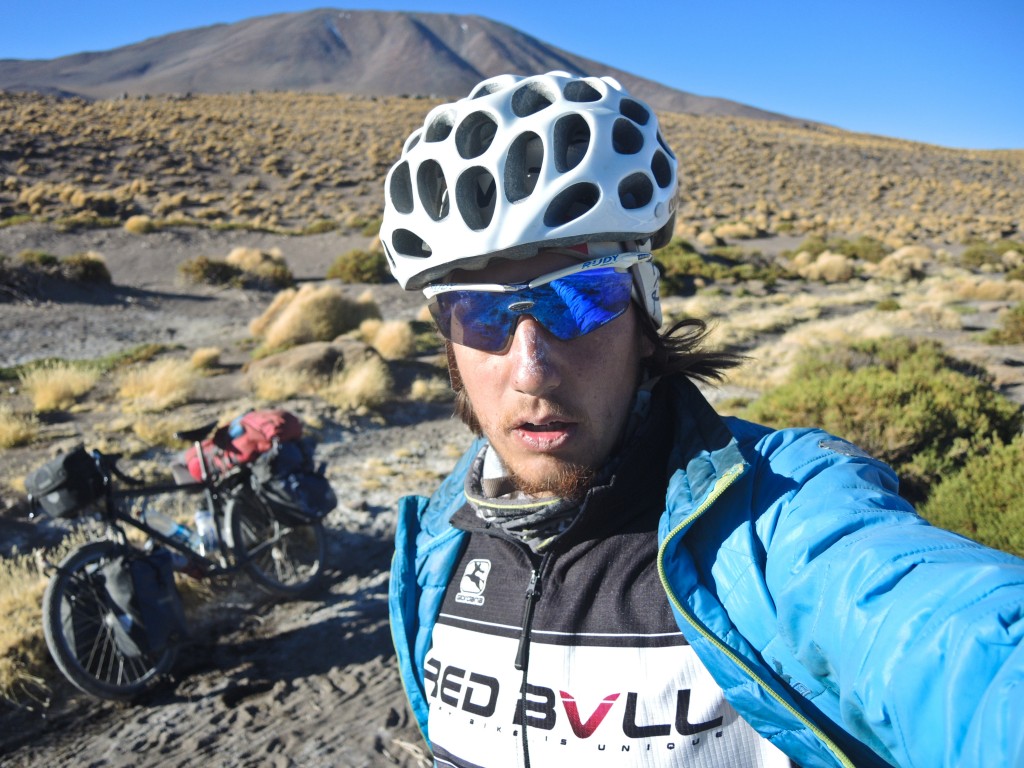 I had three more days of dirt road ahead of me. Two very special days on the biggest salt dessert of the world, Salary de Uyuni. Pedalling on the salar felt nearly as easy as on asphalt. Camping on an island in the middle of the dessert was one of my most remarkable camping spots of the whole trip. To make it even better, I met Nori on the island again.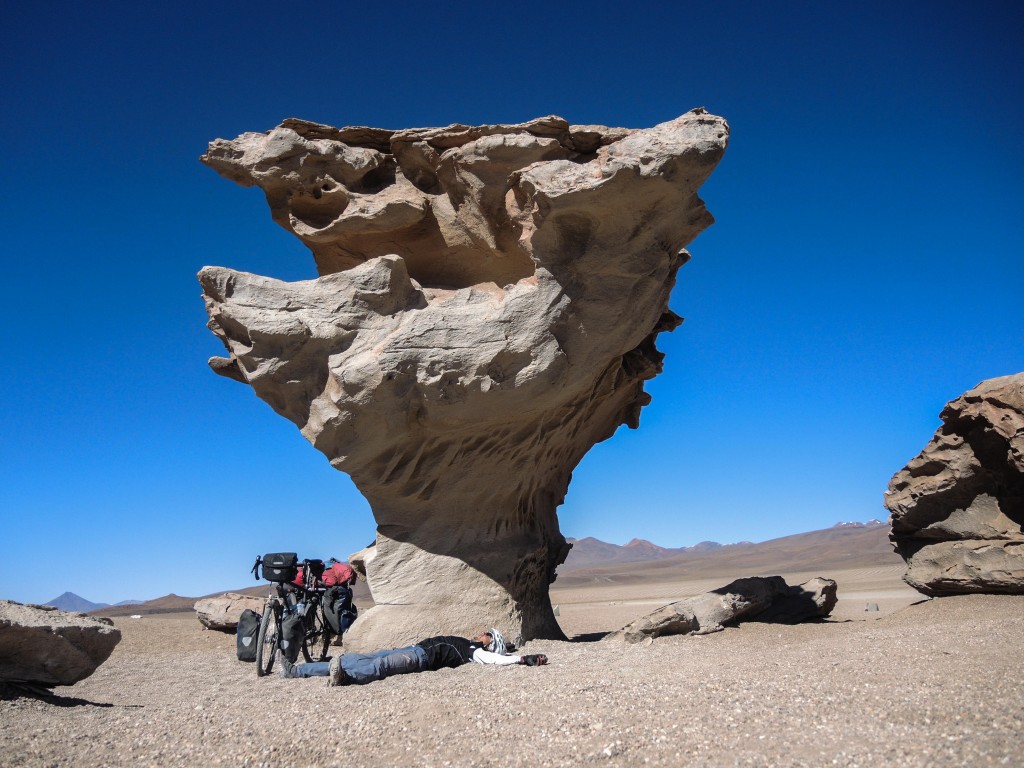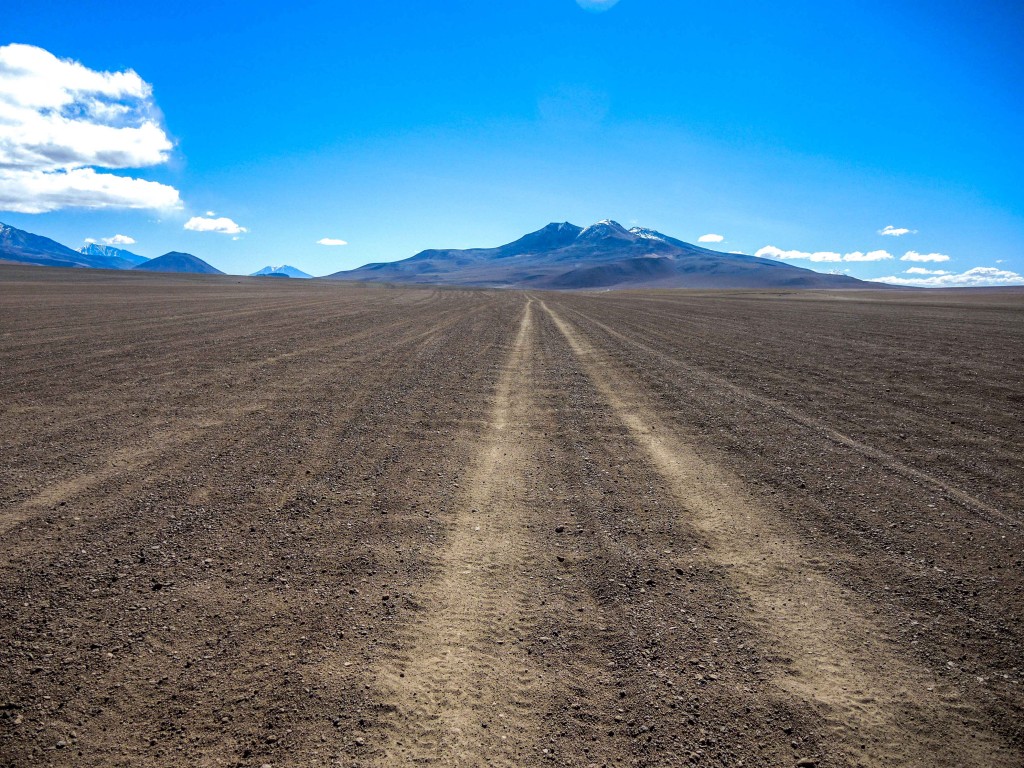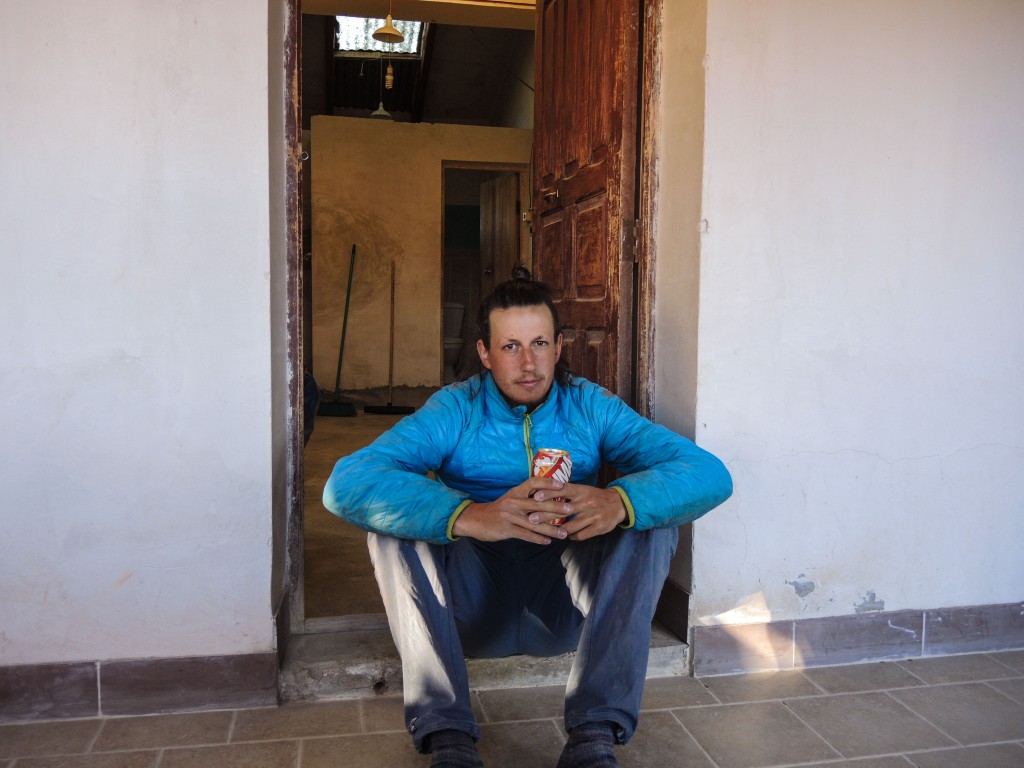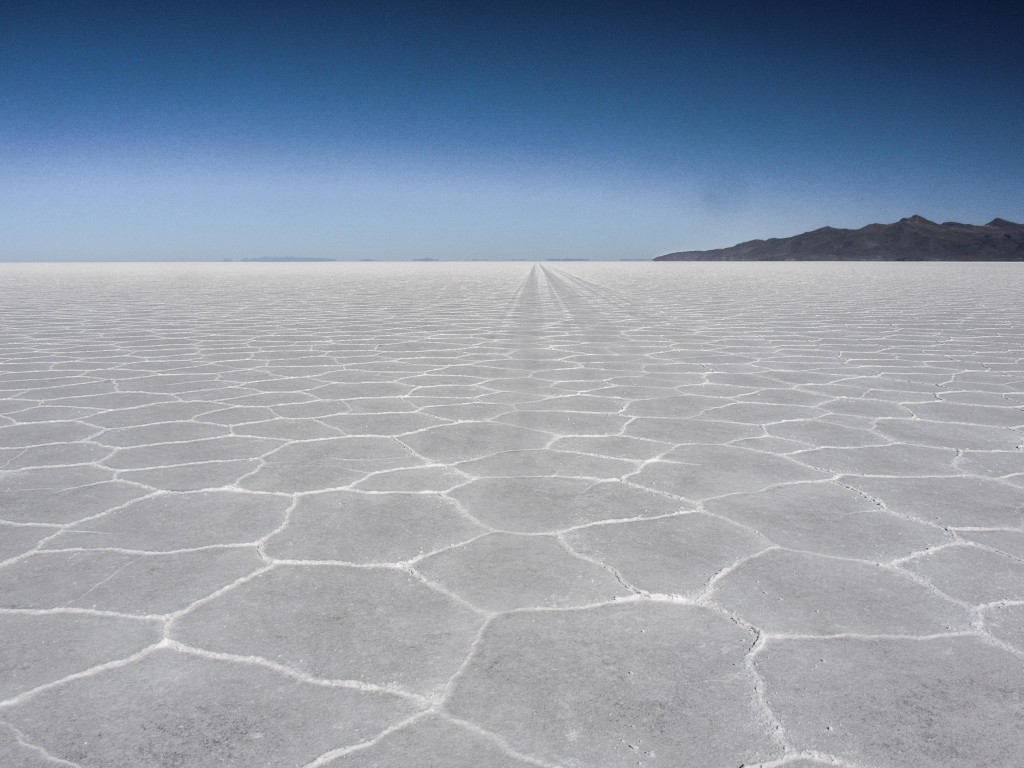 By hitting the asphalt two days later, I had to share the road again with plenty of Lorries and crazy minibuses. From Oruro to La Paz the road was horrible. Mostly two lanes, heavy traffic, crazy drivers and a lot of exhausted fumes by all kinds of vehicles. I pushed as much as possible! This road wasn't a place to be for cyclists. Right at the beginning of the suburbs of La Paz, I met three cyclists from Switzerland, with whom I decided to ride into the city. In La Paz I stayed in another Casa de Ciclista, which is perfectly located in the city centre. All in all I had 10 days of in La Paz. A few cyclists and I rode the obligatory Death Road. We missed a junction on our first attempt and ended up in a side valley in the jungle, but one day later on our second attempt we found the Death Road. The Death Road is a piece of cake in view of danger compared to other stretches I rode before. There is basically no motor traffic, which makes things really relaxed and with all the beautiful spots along the way down, it was very enjoyable.